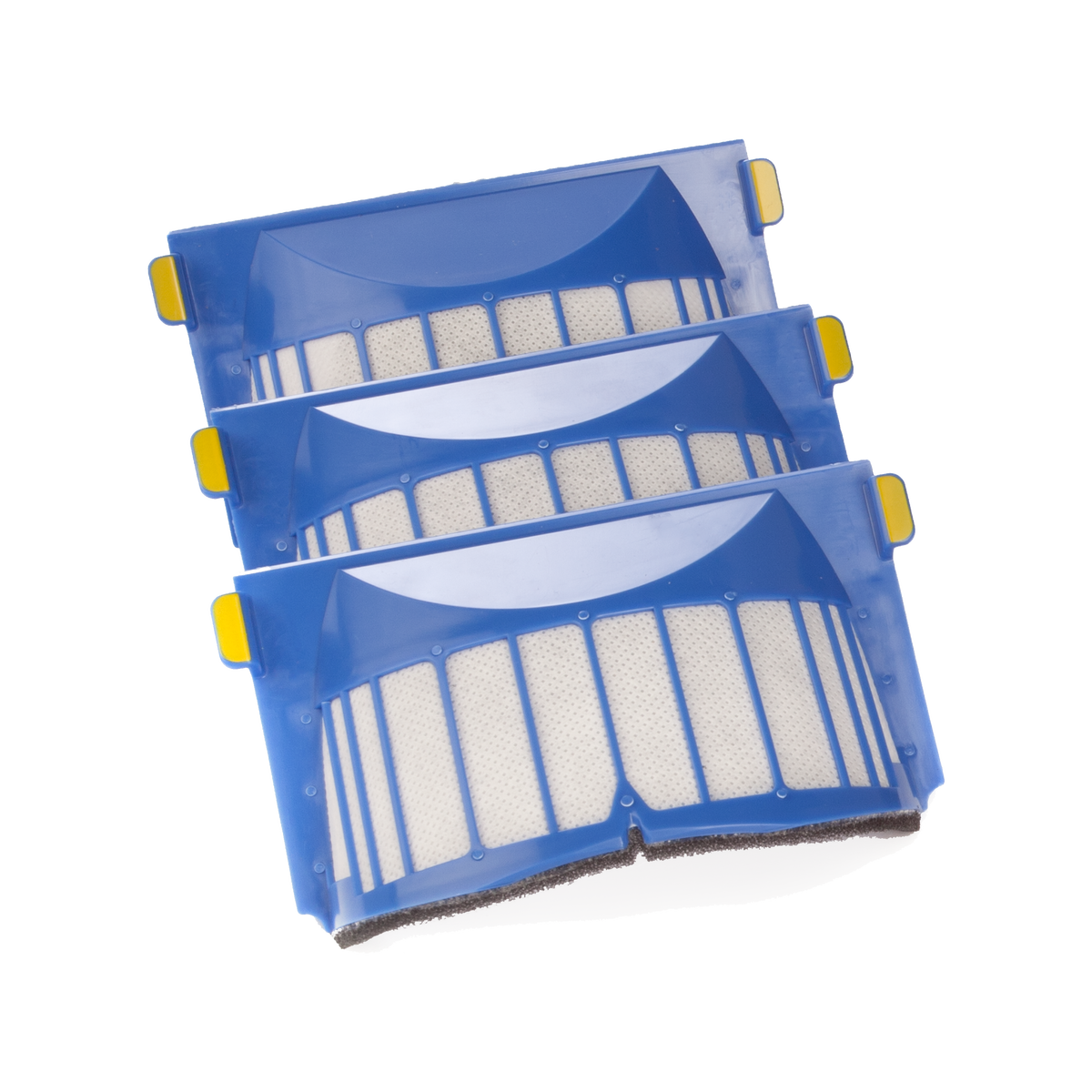 iRobot Authentic Parts -AeroVac Filter (3x) for Roomba - Compatible with Roomba 600 Series - Blue
Why Authorized Resellers and Authentic Accessories? When you purchase an iRobot product, you are making an investment in your home. Purchasing Authentic iRobot products from Authorized Resellers is the only way to ensure what you're buying is worthy of your investment. Products purchased from an Unauthorized Reseller will not be covered or serviced by iRobot.
Regular maintenance keeps your Roomba Vacuum Cleaning Robot running at peak performance. The Roomba 600 Series AeroVac filters capture fine dust and debris, limiting their recirculation into the air. Replace your filters every 2–3 months for peak cleaning performance.
Kit includes:
Compatible with:
Roomba 600 Series robots only
Why buy at iRobot.ie
Free Delivery on orders over €50
30-Day Money-Back Guarantee
Responsive Customer Service